Fascinating facts from medieval history
Nicholas C. Rossis
Six-year-old Onfim stifled a yawn. His teacher was droning on and on about Old Russian alphabet, but Onfim had had enough scrawling letters onto his birchbark notebook. His mind wandered to the really exciting things that Novgorod in 1220 AD had to offer: brave warriors, epic battles, and horses. Almost without thinking, his bone stylus scratched the bark.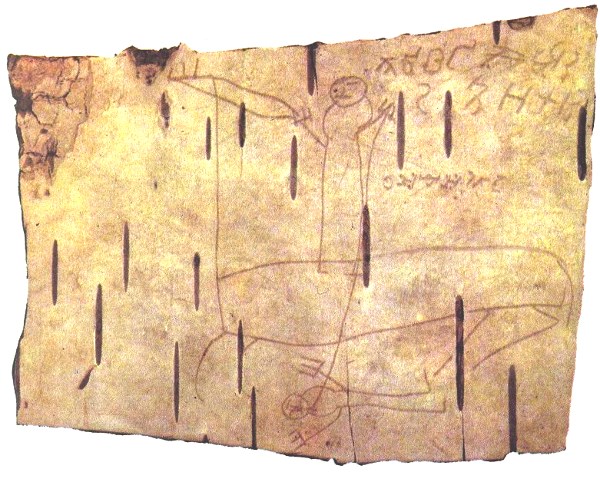 Onfim the 6-year warrior standing over slain foe. Novgorod, 1220. Source: http://russia-ic.com/
Little did he know that some 800 years later, people would marvel at his rudimentary sketches, or that they would be sharing them in seconds across something called the Internet.
Birch-bark manuscripts
Birch-bark manuscripts represent one of the most enigmatic phenomena in Russian history. And yet, they used to be a common element of medieval Novgorod household. Dwellers of Novgorod constantly wrote and read letters, tore them up and threw them away. Its use didn't fade away until the 19fth…
View original post 603 more words